Join a coding bootcamp in Bucharest
Șoseaua Nicolae Titulescu 56București
Join a coding bootcamp in Bucharest and become a web developer in just 5 months by joining our intensive training. Discover the Bucharest Wild Code School's web development course, campus, team, and graduates.
Wild Code School offers full-time, part-time, and remote, beginner-level and advanced programs. Are you curious, just setting out, or already proficient? Choose the format that best matches your learning objectives!
Can't find the course you're interested in on our Bucharest campus?
All our courses are also offered remotely: web developer (full stack developer), front end developer, data analyst, business intelligence analyst, cybersecurity expert, and product manager. You can take courses no matter where you are.
Training at

Wild Code School Bucharest
Why take web-developer training in our coding bootcamp in Bucharest?
From the biggest market players like IBM, Oracle, and Microsoft, right on down to the newest startups, Bucharest offers web developers the ideal environment for development.

Cost of living, salaries and the multitude of learning opportunities, all contribute to Bucharest and its growing popularity in the world of tech.

Why join our school?
Taking a web developer course in Bucharest can help you acquire practical skills and know-how to have a stimulating professional life in the tech industry in the city of Bucharest Longer than a classic bootcamp, our IT school in Bucharest offers intensive and practical web developer course on campus or remotely for 5 months, the ideal duration to allow you to assimilate a new profession before quickly returning to the job market.

4.9/5 satisfaction of our students
Creating the best learning experience for every student is our daily concern. And students love it! Read what they have to say through 500+ reviews on Google, SwitchUp, and Course Report. View Google reviews.
How to finance the course?
We provide an efficient and flexible training schedule and a variety of payment options to meet your needs. Pay upfront with a 5% or 10% discount, or choose 3 installments. Personal loans are available to cover our tuition through our third-party lending partners. Payment methods vary from country to another. Reach out to our local team to learn more about the financing options available to you.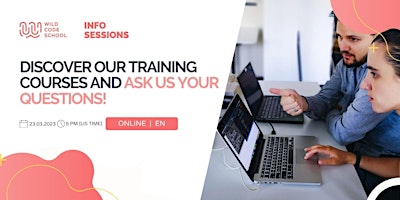 23, Mar at 17:00 WET
Wild Info Session-Discover our training courses and ask us your questions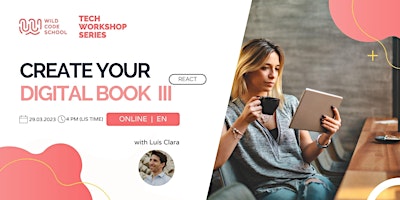 29, Mar at 16:00 WEST
Tech Workshop Series- Create a Digital Book III React
Visit

Our Bucharest campus
Our partners
They support us
Questions about our Bucharest campus?
Need advice on the program that best suits you? Want to talk about your career transition plan? Share your contact information and a member of our team will call you back asap!
I want to be called back