Come on

Meet us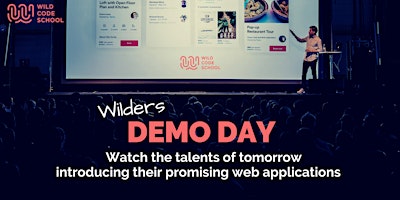 28, Apr at 19:00 CEST
Wild Code School Final Demo Day - Remote Campus
Digital ecosystem
During its glorious history, Budapest was a breeding ground for many worldwide known startups like Prezi.com, which currently has 100 million active users all over the world, or for Ustream, the number one solution for live streaming or for LogmeIn, Tresorit, Bitrise and Saltech. Since these success stories, the city is even more bursting with new ventures, helping their development through professional incubation and accelerator programs, venture capitals and co-working spaces. In addition, Budapest is the home of the biggest networking events of the CEE region where investors, accelerators and business angels search for new ideas and share knowledge with the new wave of startups and corporate thought-leaders, or just raise a glass – or more – to the actively evolving regional startup ecosystem.
Life in Budapest
Situated along the Danube River in Europe, Budapest has impressed many with its beauty and shimmer. Alongside of a lot World Heritage Sites reflecting its own 1,000-year-old culture, it also has a fresh, blooming startup place. The capital has two parts, Buda and Pest, lying along the banks of the river, showing two different faces of the city. Buda and its historic castle district offer antique streets and houses. And the dynamic Pest side with riverside walkways, flea markets and buzzing nightlife. Not to mention the Sziget festival which is an ultimate bucket list thing wherever you come from. But it is way more than just a festival. A massive island filled with music, culture, love and freedom. There is a true thing here called the "BudAffect". Many nomads/travellers come here for a few weeks, but get stuck in for 6 months or longer. 
How to finance the course?
Discover