Contact us
Cosmin Pirvu
68 Hanbury St, London E1 5JL, Royaume-Uni
Come on

Meet us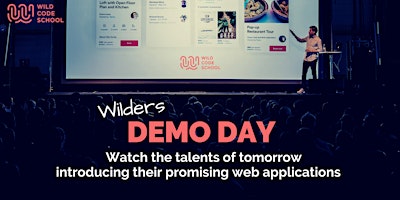 28, Apr at 19:00 CEST
Wild Code School Final Demo Day - Remote Campus
Digital ecosystem
In London, the tech scene is booming and has bigger investments than any other European hub for the past two years due to government initiative and great talent in the city! London is home to some of the top unicorn tech startups in Europe and offers a lot of new opportunities! If you are looking for a city where you can have fun, create the best version of yourself and find the most that tech has to offer, London is the place to be!
Life in London
It is no surprise that London-based artists and visionaries are at the forefront of everything new on the planet – fashion, food, art, and technology. From the edgy bars of the east end to the chic, calm atmosphere of Chelsea and West London, the city's nightlife is a virtual banquet, catering to everyone's tastes regardless of age or background. It is nearly impossible to keep pace with everything that goes on in the city. There is so much to do, see, learn and try, be it in a theatre or in a restaurant, your cultural antenna could easily become overloaded.
How to finance the course?
Discover