Web Developer Bootcamp
3 Months | Full-Time | Campus or Online
Become the Developer that the market needs.
Learn how to code from scratch and in 3 months you will master soft and technical skills to launch your tech career.

From 5700 • Financial options • Career Coaching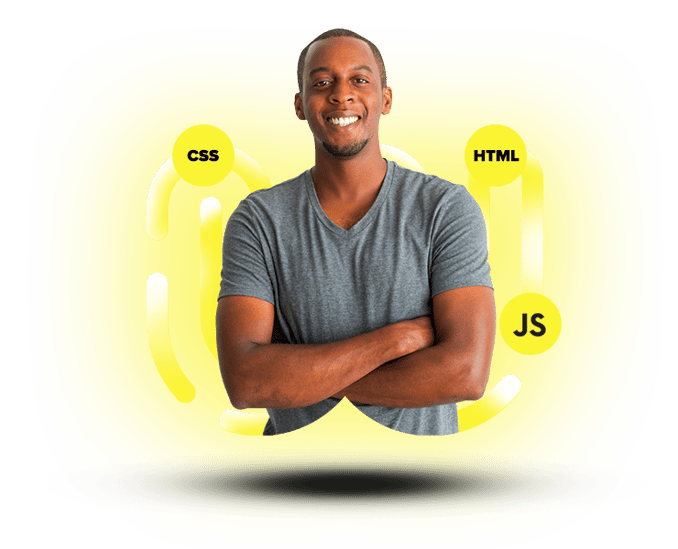 3 Months to become a Full-stack Web Developer!
Our Web Developer Bootcamp is intensive and includes a large component of hands-on programming to prepare you for the real world. You'll learn programming by working on interactive pages that use HTML, CSS, JavaScript, SQL, and other technologies.

During the course, you will have a multidisciplinary team that will not only help you in the technical part but also improve your soft skills. Our career coaches are ready to guide you towards your first job through mentoring and interview training.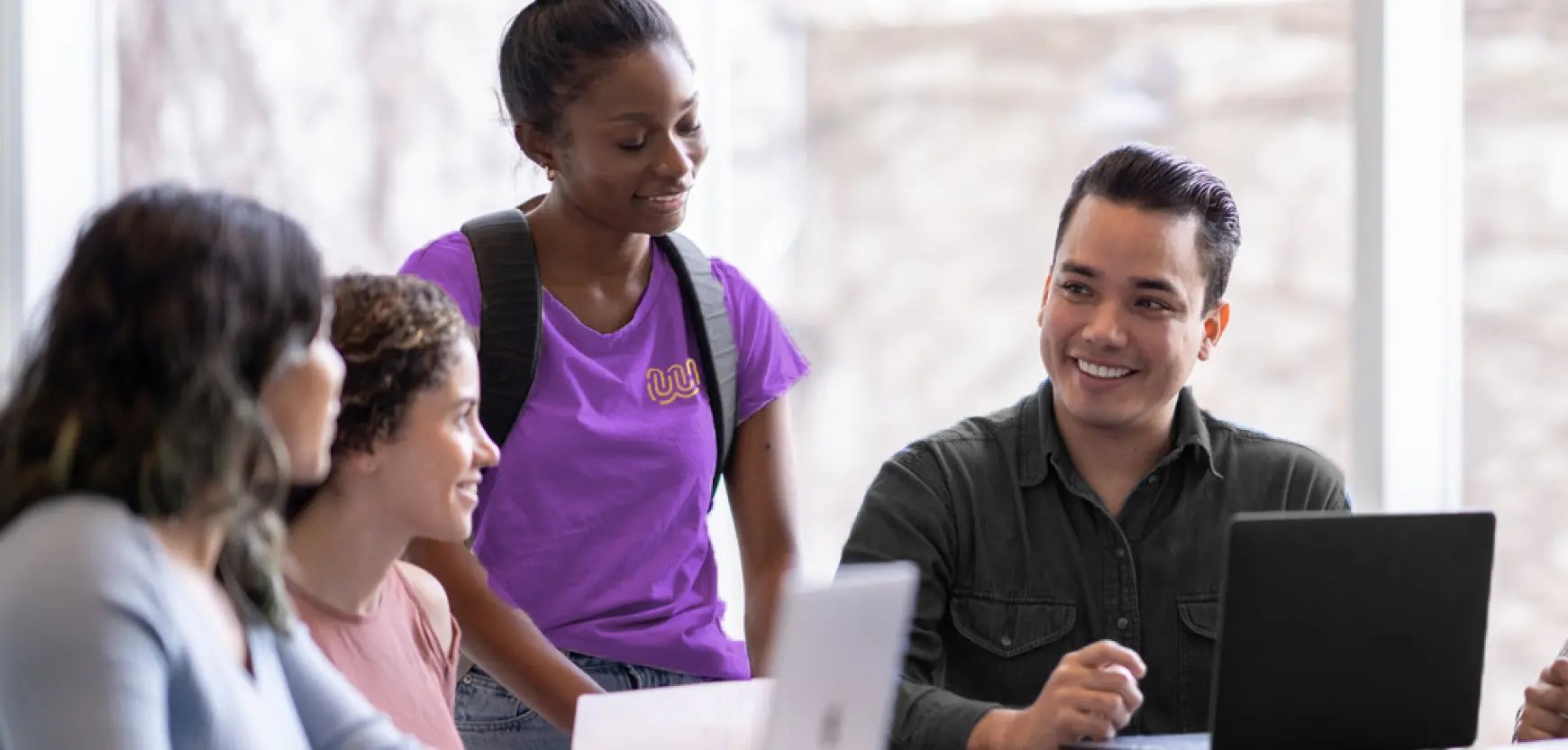 Front-End Development

Learn how to integrate a page in HTML and CSS and boost a site interface with JavaScript and React while creating a responsive interface with CSS.

Back-End Development

Learn how to develop the Back End part, solving problems using recognized languages ​​such as Node.js, JavaScript, and Express.

Node.js

JavaScript

Project Management

Create a SCRUM backlog, and learn about Agile methodology. Develop your soft skills when working as a team with your peers and collaborating with Git & GitHub.

Git

Turn Pro

We empower you to create a portfolio that showcases your skills to future employers through the projects developed during our bootcamp. Our dedicated career specialists are always available to support you in improving your soft skills and preparing for the opportunities that lie ahead. With our guidance and resources, you'll be well-equipped to navigate the ever-changing landscape of the tech industry.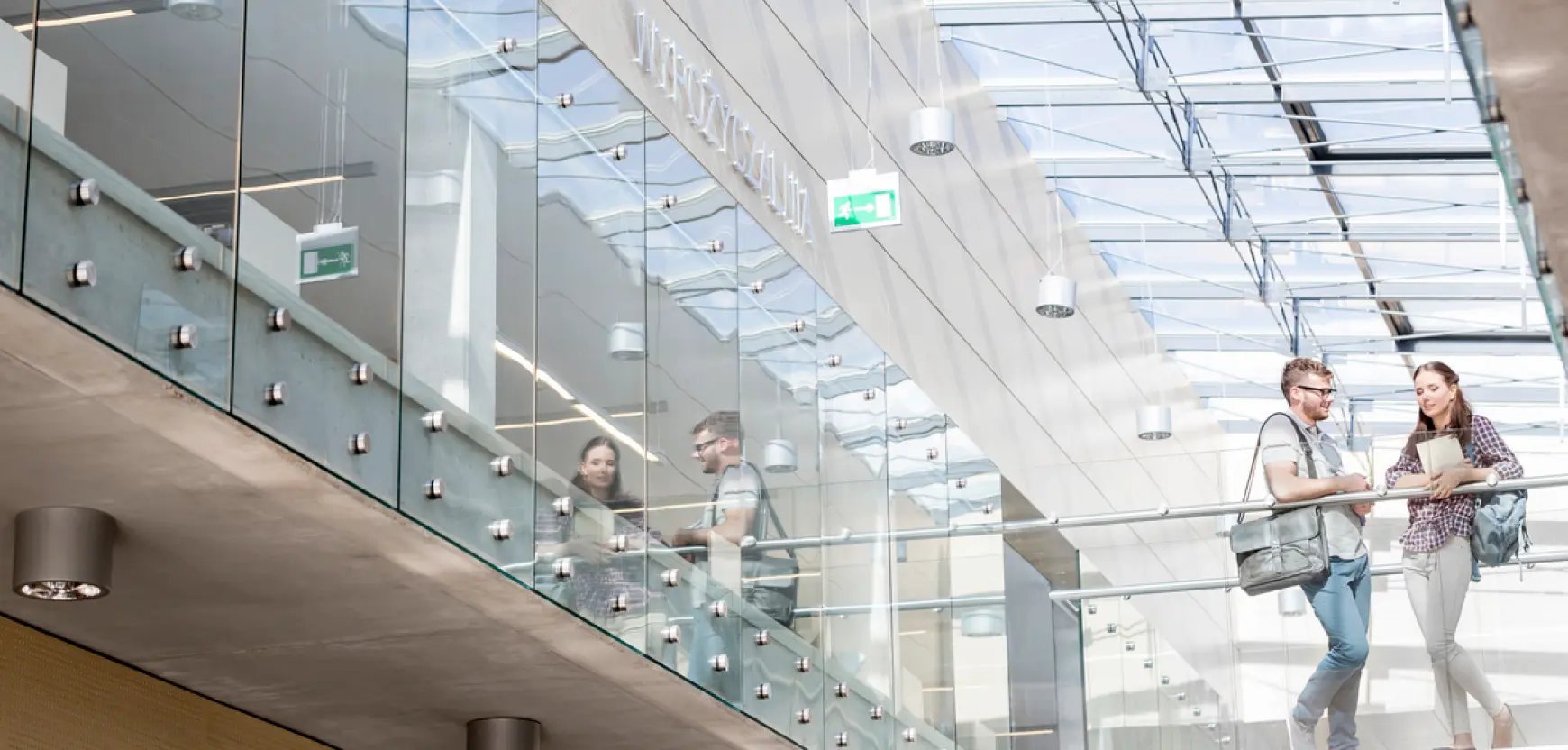 Quests on Odyssey
Exercises, tutorials and challenges on our Odyssey educational platform. Wilders are always helping each other!

Lesson & Workshop
The only lesson of the week, followed by a practical workshop.

Dojo
Resolve an algorithmic problem together as a group with the mentoring of the instructor.



Live Demo
Led by the instructor to showcase development techniques.






Small Group Support
In very small groups, according to the needs, dedicated moments to come back on points of difficulties.

Projects
Collaboration in groups of 3-4 students on a professional project.

Projects
Collaboration in groups of 3-4 students on a professional project.

Autonomous Work
Autonomous work on your projects or on any other exercise given by the instructor. This is also the perfect time to deepen your knowledge, or
catch up on your quests.



Workshop
Let's practice the notions covered during live courses.



Small Group Support
In very small groups, according to the needs, dedicated moments to come back on points of difficulties.

Project
Collaboration in groups of 3-4 students on a professional project. At the end of the week, it is time to finalize your "sprint" and show to your peers and instructor the progress your group has made on the current project.



Week Review
This is the time to review the week's teamwork and capitalize on the group's strengths and weaknesses to plan the next week's work.
Career Empowerment: Expert Coaches to Make You Job-Ready
Our main objective is to train you in the technological skills most in demand in the job market, regardless of your level of knowledge in the area.

We have a global network of partners, so we know exactly what companies are looking for in candidates. Our in-house team of experts in Career Coaching and Human Resources offers the ideal individual guidance and support to help you on your job search journey.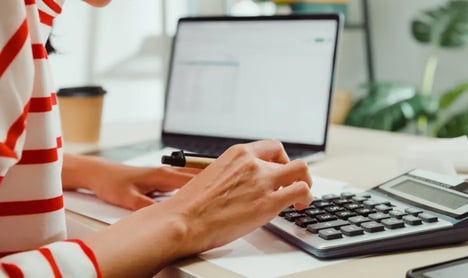 Wild Code School offers a variety of financial options to help students pursue their coding education and embark on a rewarding career in the tech industry.

Recognizing that financial constraints should not be a barrier to learning, we strive to make our programs accessible to a wide range of individuals.

For more information about the Financing options available contact our team.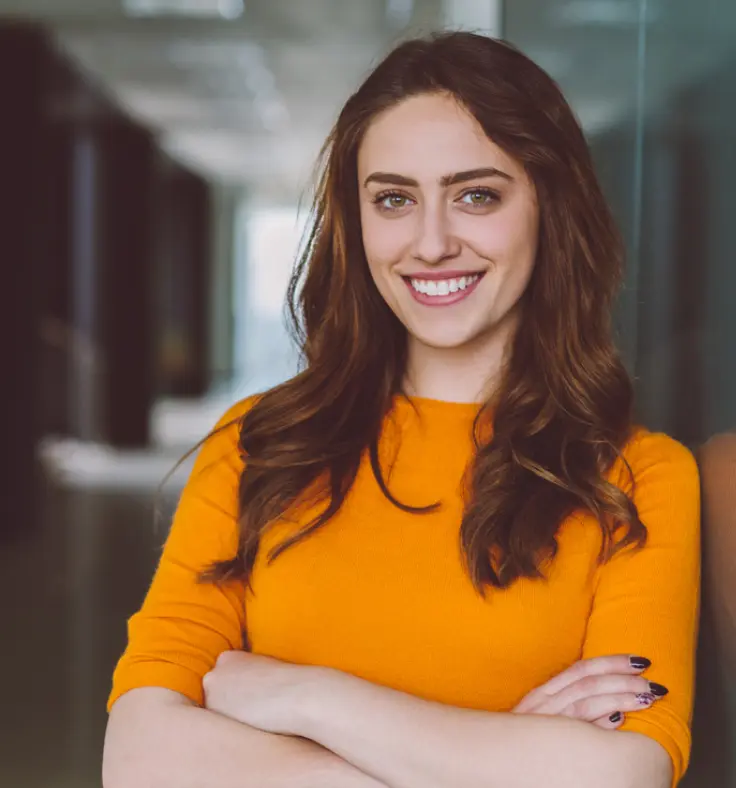 Become a web developer after the bootcamp
Will you help with my job search?
Of course! You will benefit from professional coaching during and after your training to learn how to position yourself on the job market and land your first job in the tech sector. Our teams host CV workshops, job dates to meet recruiters, mock interviews, and we regularly share job offers from our network of over 1,000 partner companies throughout Europe.
What are the job opportunities in the web development sector?
As a web developer, many opportunities are open to you: full stack web developer, mobile application developer, front-end developer, back-end developer in different types of structures: SMEs, startups or communities, in web agencies or as a freelancer.


We invite you to read the testimonials of our Wilders on our blog to discover their careers in detail and gain a better understanding of the types of jobs you may qualify for after graduation.
Can I really learn a job in such a short time?
Wild Code School offers intensive training courses called bootcamps. We push our students so that they reach their optimal abilities over a compact schedule.

At the end of the training, our students will have mastered most of the tools covered, especially since we provide the opportunity for them to practice in the many projects and workshops that we offer. They have integrated agile project management methods, know how to understand and formalise a client's needs and provide clear and constructive feedback.

Wild Code School is 100% professional and our students can be hired directly after the training. And above all, we teach them how to learn. Therefore, they have the necessary agility to organise their technological watch, continue to be trained, learn other technologies, and new languages.
The prerequisites of our web development course
I've never worked in digital before, can I apply?

Absolutely, during the application process, we ask our future students to take on some exercises remotely using our Odyssey teaching platform.

We provide all of the resources and offer the help you need to succeed, even if you are a beginner. You can also seek help from Wilders already in training and Alumni in our chat group.

This gives you the opportunity to ensure that the digital sector is suited to you, in the best possible conditions and free of charge!

Every year, people from all backgrounds, some knowing nothing about computer programming, become developers or data analysts at Wild Code School.
What is the selection criteria for admission?
The only requirement for acceptance to the school is that you meet the minimum legal age (18) requirements and complete the application process.

The admission process takes into account both the personal journey, the desire to succeed, creativity in finding solutions to problems, and the ability to work as part of a team, and also you proficiency in english.

At Wild Code School, we believe that the best qualities for student success are real skills and motivation.

Can women become Web Developers?
Web Developer is a profession open to all profiles. Wild Code School now welcomes 25% women.

The jobs in the digital sector may involve staggered working hours, which may at first seem like a constraint, but which can also be a great advantage with very flexible working hours, in which remote work is possible.

A woman alone or with children can therefore adapt her schedule according to her needs. Knowing how to code also allows women to be more creative, to benefit from a booming sector and to launch an entrepreneurial project more easily.
First of all, what is a web developer job?
The job of a web developer consists of creating, writing, testing and documenting websites, applications or software. A developer works in a team, most often with clients, project managers and other web developers. Find out all about this job here: the web developer job.
If I am a beginner, can I join the web development course?
Our training is open to all adults without prerequisite or diploma (you can integrate the web developer training without a high school diploma for example). There is no typical profile at Wild Code School. Our students are between 18 and 58 years old and are professionals in transition or wishing to develop new skills or upskill, job seekers, young graduates, entrepreneurs...

Above all, we are looking for a state of mind characterized by the desire to succeed, creativity to find solutions and the ability to work in a team. To join Wild Code School, all you have to do is validate our application process.
How can I apply to the web development course?
You must complete our 3-step application process to register for our training course:

Registration on our website: you will have to fill in a form and choose the course and the campus of your choice. Our training courses can be taken either online, in hybrid or on our campus in Lisbon. If you want to join a remote training course, you just have to select the "Remote" campus in the language of your choice.

Motivational interview: you will discuss your professional project and your motivation to join Wild Code School with an admissions manager.

Technical interview: you will present your tech challenge (an exercise to be completed after the motivational interview) and discuss with an instructor whether you have the potential to become a tech specialist.

The application process can be completed in 1 week and registrations are open until 7 days before the start of the course.
The program of the web developer training course
How many students are there per session?
The number of students depends on the capacity of each campus. We guarantee a maximum of 20 students for 1 trainer, which allows us to offer individual support during the training and job research later on.
Is it possible to work and attend the part-time course at the same time?

Absolutely! The part-time courses allow students to combine full-time work and training, as the courses are taught in the evenings and on Saturdays. However, it does require also dedicating most of your free time to the program and to be extremly organized.
Is it possible to work and attend the full-time course at the same time?

No. In the full-time program, you must devote 100% of your energy to learn the skills needed for your new job. You should attend class from Monday to Friday from 9am to 6pm. Most students tend to stay later to work on their projects. It is therefore not possible to work full-time in parallel.

If you want to keep your job and are not scared of dedicating most of your free time to learning code, you could take one of our part-time courses. The part-time program allows students to combine full-time work and training, as the courses are taught in the evenings and on Saturdays. However, it does require to be extremely organized.

Both the part-time and full-time programs cover the same material and have the same number of teaching hours.


What language is this Web Developer training taught in?
This Web Developer training is taught in English. In order to attend this course, students must have a good level and understanding of English.
What is the hybrid training?
During the pandemic, many companies had to change their work organization to enable their employees to work remotely. The majority of them have now adopted hybrid work models, allowing their employees to split their time between remote working from home, and coming in to the workplace.

To respond to this new reality, we have decided that our full-time bootcamps will be in a hybrid format on our Lisbon Campus, which means that students have the flexibility to choose how they want to learn. They have the option to come to the campus for in-person learning some days and to work from home the rest of the week. They can also choose to be fully remote.

This hybrid training approach allows students to learn programming while also taking into account their personal circumstances. It provides students living far from the campus a better work-life balance by eliminating the need for long commutes, and allowing them to save valuable time and resources on transportation.

We understand that hybrid learning can be challenging and we provide students with a range of resources and support to ensure they have a positive and successful learning experience. We are using online platforms and tools to facilitate interaction and collaboration between students and instructors, and to provide access to course materials and assignments.

We believe that this hybrid training approach is beneficial for students and help them to learn how to work efficiently remotely, which will be an important skill for their future career.





Can I work and learn remotely at the same time?
We offer two types of remote courses: full-time and part-time courses. If you'd like to work during your training, we strongly recommend you to join our part-time courses. Our remote full-time courses require you to be available 35 hours per week.


You can find more course details in the "courses" section of our website.

How is Wild Code School different from a traditional course?
Wild Code School allows each of its students to acquire knowledge and develop their skills, just like in a traditional training organization or school.

What differentiates Wild Code School is the way students approach different concepts. The training is based on the mastery of skills, not on the amount of time spent on each concept.

The school provides students with tools and pedagogy to guide them towards autonomy, responsibility and commitment to their professional success, so that they can continue to learn and improve throughout their careers.

Who are the trainers of Wild Code School?
Our trainers are experienced professional developers who possess a deep understanding of the job market and a passion for teaching programming to our students.
Our teachers are present full-time in our schools. Their role with students is to provide support and guidance, rather than bring a knowledge holder. They supervise students throughout their projects and act as lead developers for clients.
Questions about our
Web Developer Bootcamp?
Need advice on the program that best suits you? Want to talk about your career transition plan? Share your contact information and a member of our team will call you back asap!
Contact me